Introducing the Phoenix!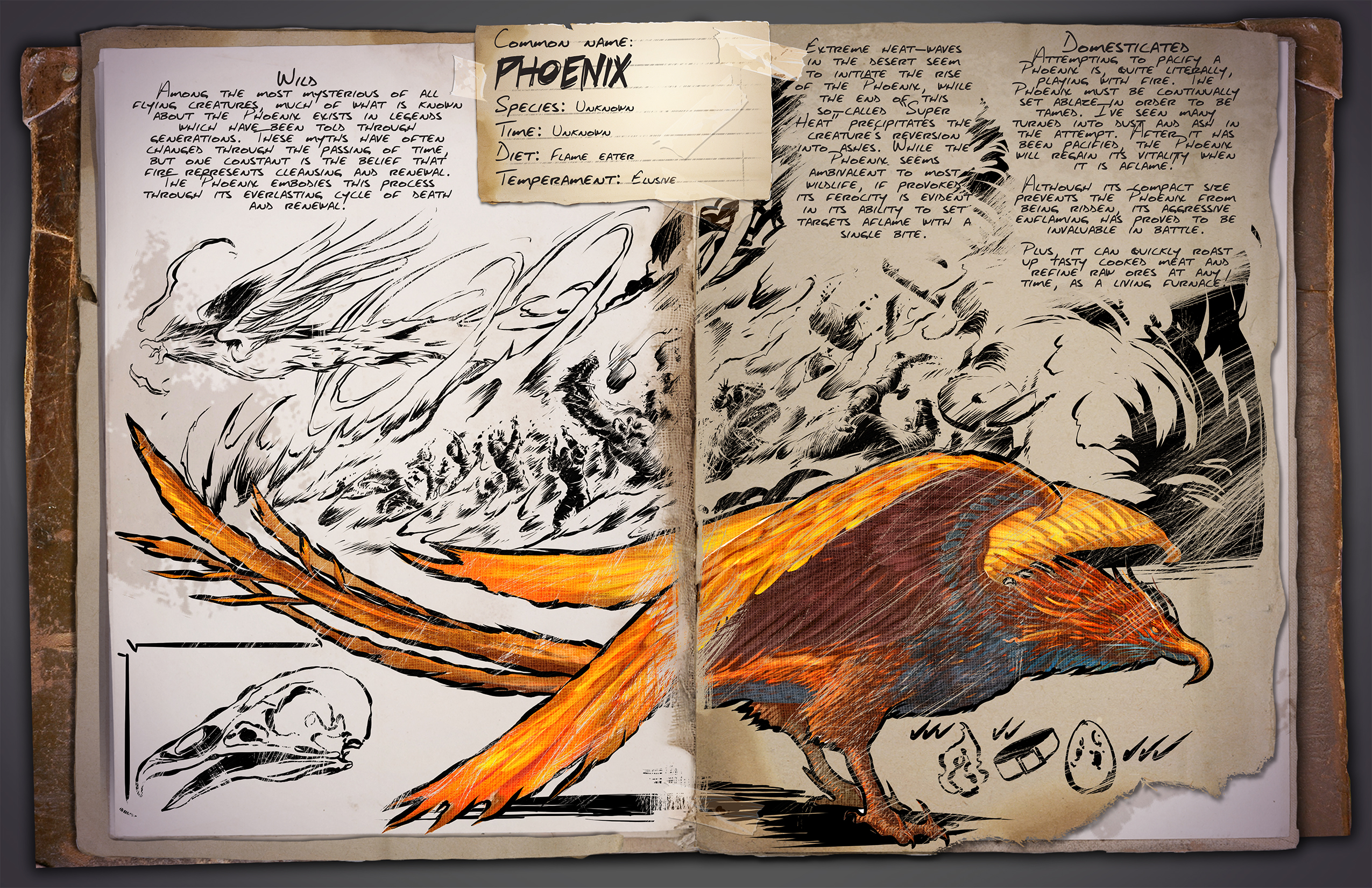 A new Dino Dossier has been revealed, this one is everyone's flaming fire flyer, the Phoenix!
Common name:
Phoenix
Species:
Unknown
Time:
Unknown
Diet:
Flame Eater
Temperament:
Elusive
Wild:
Among the most mysterious of all flying creatures, much of what is known about the Phoenix exists in legends which have been told through generations. These myths have often changed through the passing of time, but one constant is the belief that fire represents cleansing and renewal. The Phoenix embodies this process through its everlasting cycle of death and renewal.
Extreme heat-waves in the desert seem to initiate the rise of the Phoenix, while the end of this so-called "Super Heat" precipitates the creature's reversion into ashes. While the Phoenix seems ambivalent to most wildlife, if provoked, its ferocity is evident in its ability to set targets aflame with a single bite.
Domesticated:
Attempting
Continue Reading