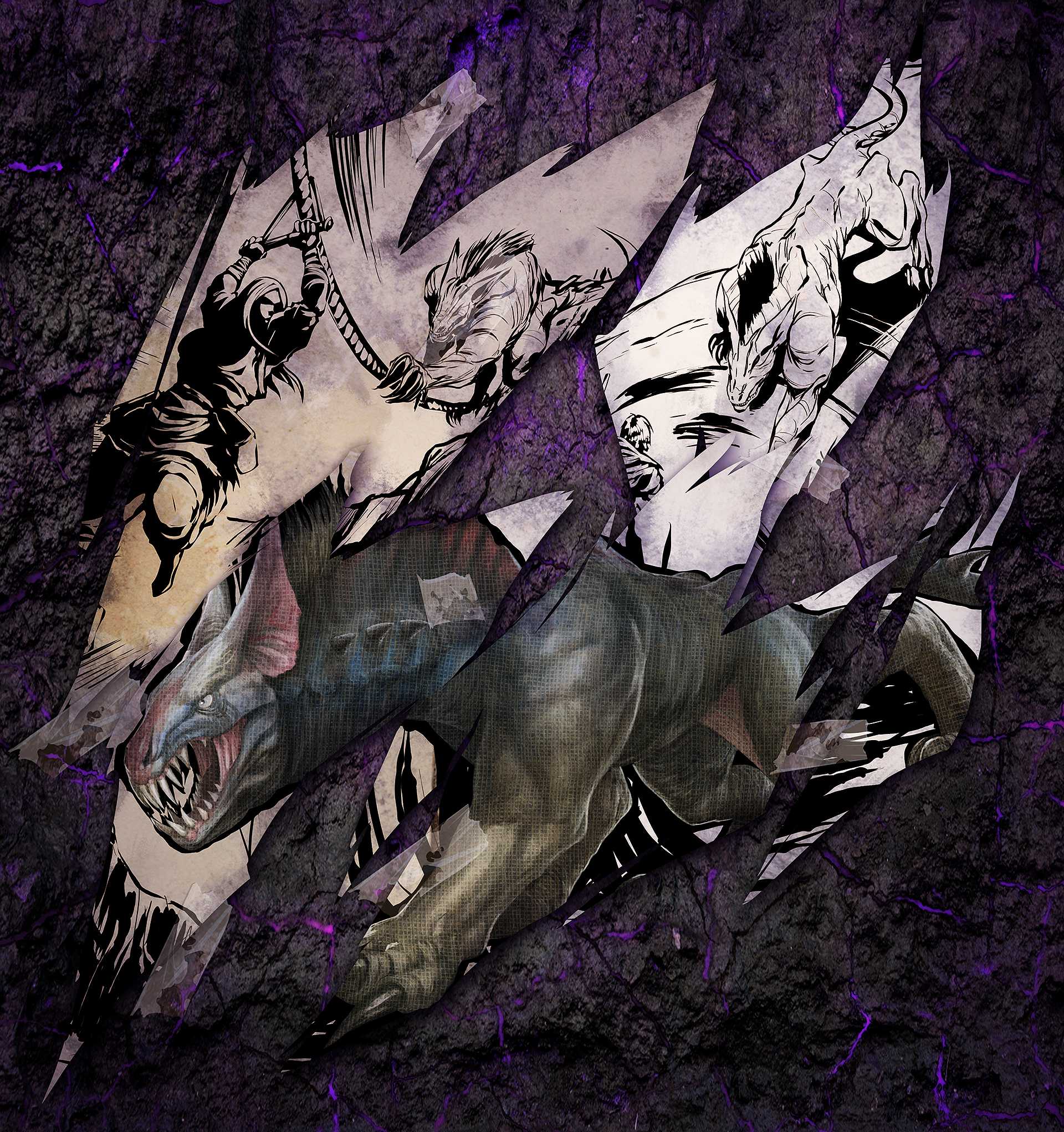 ????
What an intriguing discovery survivors, can you guess what creature it is?
PAX West & Launch Round Up!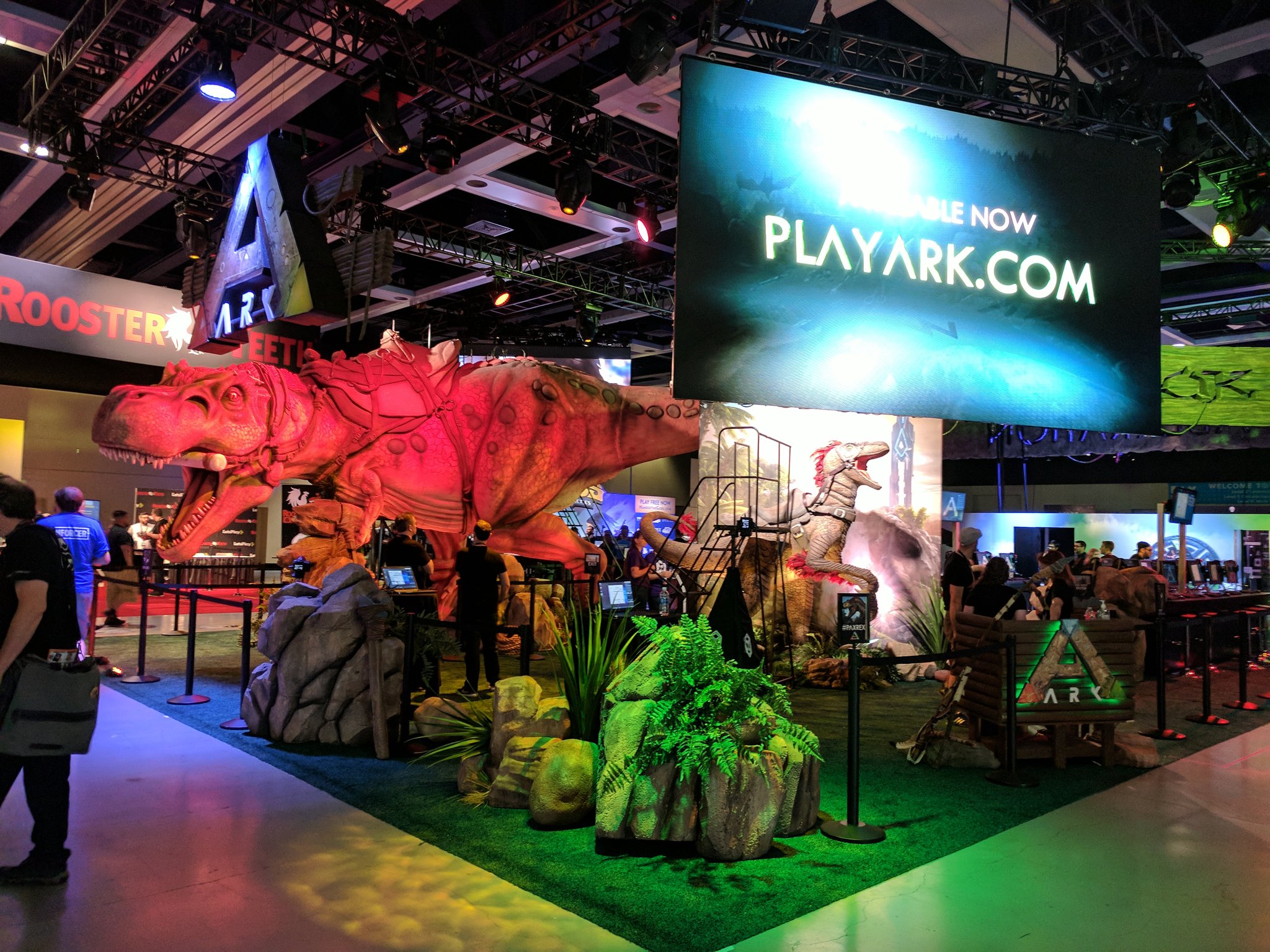 Thank you to each and every one of you who participated in the launch for ARK & our PAX show! We love you all and are so grateful no matter how you show your support, whether you came to the booth and took pictures with our Raptor and Rex, tamed your first dino, ploughed through a cave, tuned into the live streams, or shared your thoughts on social media! For those of you who missed our news beats, let's do a quick catch up. 
ARK: Aberration Expansion Pack!
https://www.youtube.com/watch?v=L9T_uPssVB4
Survivors will find themselves waking up on a derelict, malfunctioning ARK with an elaborate underground biome system, where they will face exotic new challenges unlike anything before: extreme radioactive sunlight and environmental hazards, ziplines, wingsuits, climbing gear, cave dwellings, charge-batteries, and far more, along with a stable of extraordinary new creatures await within the mysterious depths. But beware the 'Nameless': unrelenting, Element-infused humanoids which have evolved into vicious light-hating monstrosities! You'll uncover the ultimate secrets of the ARKs, and discover what the future holds in store for those strong and clever enough to survive!
For the full announcement revealing way more information and screenshots, check out this page:
http://steamcommunity.com/games/346110/announcements/detail/1443822567714195015
ARK Live Action Trailer by PIXOMONDO!
For the launch of ARK: Survival Evolved, our partners Snail Games have teamed up with the award-winning PIXOMONDO team!
https://www.youtube.com/watch?v=-U8Hbs0f0Ek
Executive Producer Mandie Briney, the VFX Supervisor from Game Of Thrones Sven Martin, and CEO Thilo Kuther, worked closely with the creative team from JOJX, including father+son directing team Rocky+Jackson Morton and EP Joe Care to create the concept, the script, all the way through the production + post- production process to execute this amazing cinematic and thrilling trailer bringing the ARK: Survival Evolved world to life. Stay tuned as we'll be revealing more cinematic episodes in the near future! We can't wait to see how it all turns out!Stay tuned as we'll be revealing more cinematic short clips in the near future! We can't wait to see how it all turns out!
ARK Soundtrack: Behind the Scenes!
https://www.youtube.com/watch?v=okxGZvrIfJM
Sumthing Else Music Works and Studio Wildcard are proud to present the epic orchestral soundtrack to ARK: Survival Evolved! Composed by Gareth Coker (Minecraft, Ori and the Blind Forest) and performed by the Philharmonia Orchestra, the official soundtrack album is now available via digital and streaming outlets worldwide through Sumthing Else Music Works. Join us for the behind the scenes peek at the recording process, recorded at Abbey Road! For those wanting the full orchestral experience, you can pick up the soundtrack
now
[www.sumthing.com]
!
For more ARK fun, check out the latest
Community Crunch
[survivetheark.com]
, which we've just posted on the SurviveTheARK Community Hub!