A new Dino Dossier has been revealed, this one is everyone's favourite fluffy farmyard friend, the Sheep!
Hello Survivors!
We were encouraged by Valve to rally the Community to come together and vote in the upcoming Steam Awards. We thought what better way to do this than add a modern-day farmyard animal! In our excitement, Ovis Aries was designed as a fun celebration of the nomination.
We want to make it clear that regardless of whether ARK wins a Steam Award or not, Ovis will be making its debut in the next major ARK version update!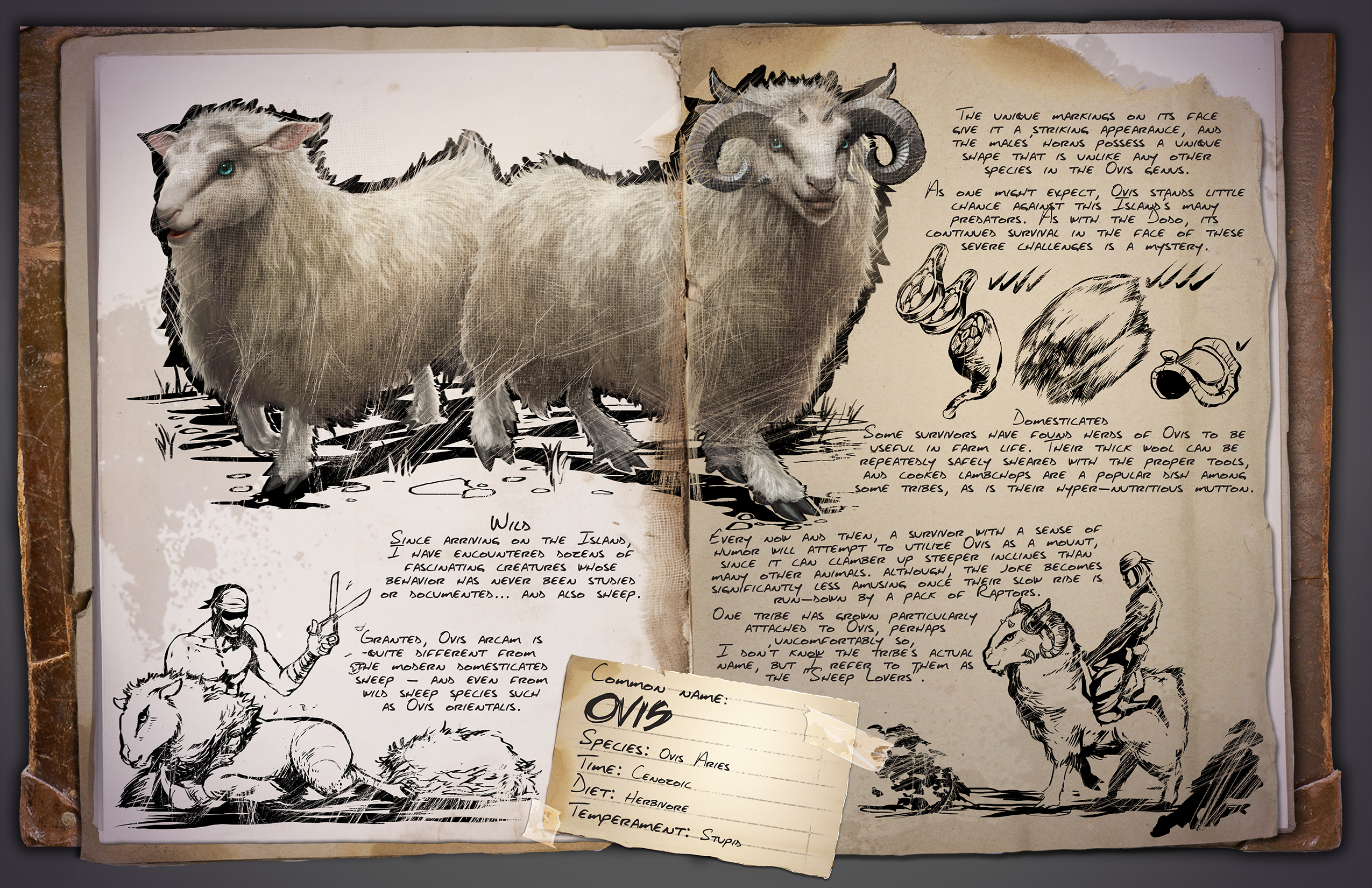 If you hadn't caught up, ARK has been nominated by the Steam Selection Committee for a Steam Award! We are a finalist in this category:
The "Best Use Of A Farm Animal" Award - Animals are rad and
Continue Reading